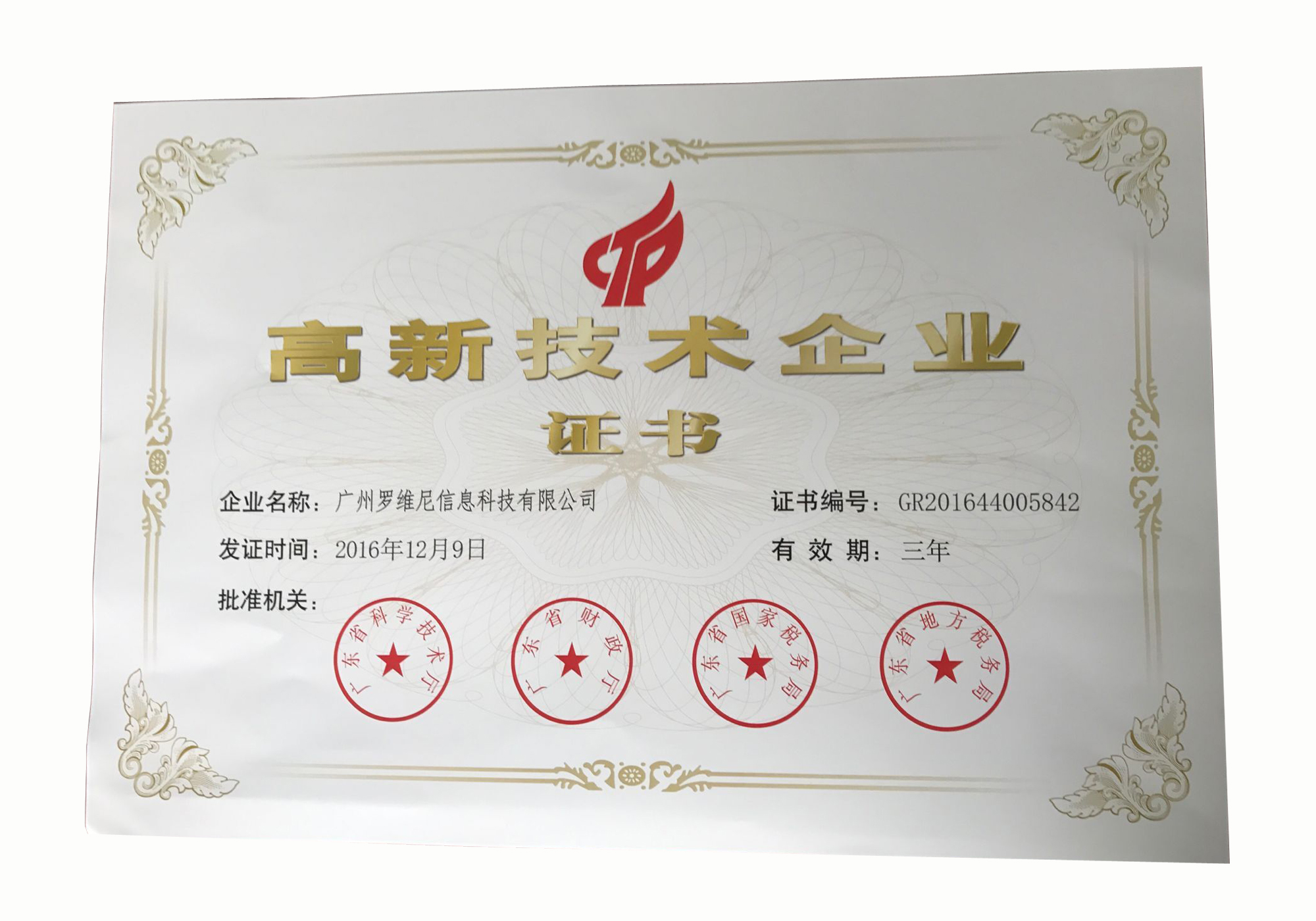 On February 19, 2020, the "List of the Third Batch of National High-tech Enterprises in Guangdong Province 2019" was published. Guangzhou Rovinj Information Technology Co., Ltd. (hereinafter referred to as "Rovinj") was among them, and recently received a "High-tech Enterprise" jointly issued by the Guangdong Provincial Department of Science and Technology, the Guangdong Provincial Department of Finance, and the State Administration of Taxation, Guangdong Provincial Taxation Bureau. "Certification certificate. This marks that Rovinj once again ranks among the national high-tech enterprises.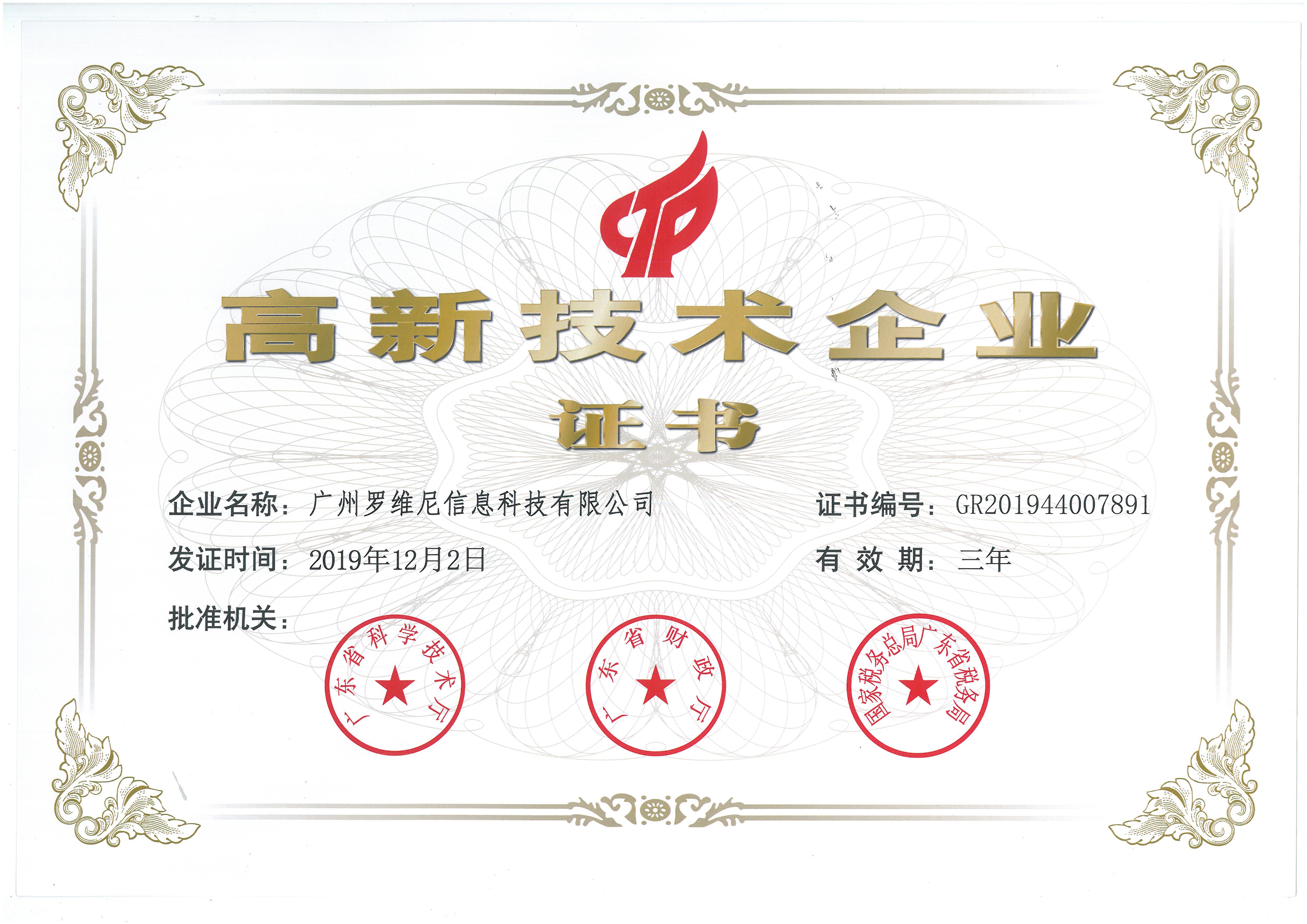 "High-tech enterprise" refers to the continuous research and development and the transformation of technological achievements in the "High-tech Fields Supported by the State" to form the core independent intellectual property rights of the enterprise, and to carry out business activities on this basis to transform major high-tech achievements into Productive enterprises are knowledge-intensive and technology-intensive economic entities. As a national-level qualification certification, it is one of the highest honors of Chinese technology companies and the most authoritative affirmation of the company's scientific research strength and innovation ability.
Since its establishment in 2012, Guangzhou Rovinj Information Technology Co., Ltd. has been committed to the development of software and hardware and system integration capabilities in the RFID industry. With rapid and stable economic growth and iterative and innovative scientific research products, it has already become a leading domestic RFID application expert. Rovinj's main products are RFID intelligent tool management equipment, RFID scanning channel equipment, RFID luggage sorting equipment, RFID logistics sorting equipment, RFID reading and writing equipment, RFID electronic tags, etc.; the main solutions include: RFID intelligent tool management system, airport RFID luggage sorting system, RFID logistics sorting system, RFID intelligent storage management system, RFID smart store management system, RFID anti-counterfeiting and anti-channeling management system, etc. Among them, the RFID intelligent tool management system and related equipment have achieved the first domestic application, and the RFID scanning channel equipment is in the industry leader.
Technological innovation has always been the source power and core competitiveness of the development of technology companies. Rovinj has always insisted on putting innovation technology research and development first, and strives to improve service quality through independent innovation of technologies and products, and form a unique competitive advantage. At present, the company has obtained 15 national software copyrights and multiple invention patents.
Winning the "high-tech enterprise" certification is the country's recognition of Rovinj's scientific and technological innovation capabilities and comprehensive strength, and it is also an encouragement and spur to the company's scientific research personnel. This is an honor and a responsibility. Rovinj will not forget his original intention, increase investment in technological innovation and product research and development, provide customers with better products and solutions, and create more value for the RFID industry.